When Rachel Parcell created an online journal to chronicle her life as a newlywed  nearly 10 years ago, carving out a career in the emerging digital landscape of blogging was nowhere in her radar. But her adorable outfits, gorgeous makeup looks, and candid willingness to share about her family life organically attracted a tribe of followers, including myself. We helped her realize that a girl from Utah had the power to inspire women all over the world. 
Flowy Dresses & Pink Peonies: An Interview with Rachel Parcell on Her Nordstrom Fall Collection
"The blogging world is an incredible tool to connect and share with other other women globally. I'm so grateful to be in this industry. It has honestly been an unforgettable journey. I've loved evolving as my life and the industry evolves."
This lightbulb moment was the spark that inspired her to change the name of her blog from  'Rach + Drew' to the blog craze that is now known as Pink Peonies. A decade and two adorable children later, we've gotten to witness her life as a mother, wife, and business women unfold. As we all embarked on similar journeys of our own. Along the way, she's shared her best tips on everything from style and beauty to home decor and even cooking (Triple Berry Pie, anyone?). In an industry where longevity is rare, Rachel Parcell credits her years of success to always remaining honest with her followers. She only stands behind products and brands that she genuinely loves herself.
"I post and share what I love and am genuinely interested in. I [once] turned down a six-figure campaign because I didn't feel it was true to my interests or voice…It's always been so important to me to stay true to my voice."
Rach Parcell – Fashion Designer
On April 2016, Rach Parcell added 'fashion designer' to her list of titles when she launched her  very own namesake collection out of her kitchen. This Spring,  she brought her highly successful brand to Nordstrom with an exclusive partnership — talk about #lifegoals. On its third collection, the Rachel Parcell collection at Nordstrom has become one of their most successful collaborations to date. During an exclusive chat with Rachel, she shared  about her blogging journey, her newest business venture, and we get into our top picks from her latest collection available now at Nordstrom. 

As I made my way to be in attendance at Nordstrom's celebration of the RP Collection launch, I couldn't help but to feel both honored as well as nervous to finally be meeting Rachel. I've watched her journey not only as a reader but also as a fellow blogger who witnessed her pave the way for us to monetize our content during a time where the concept was still fairly new.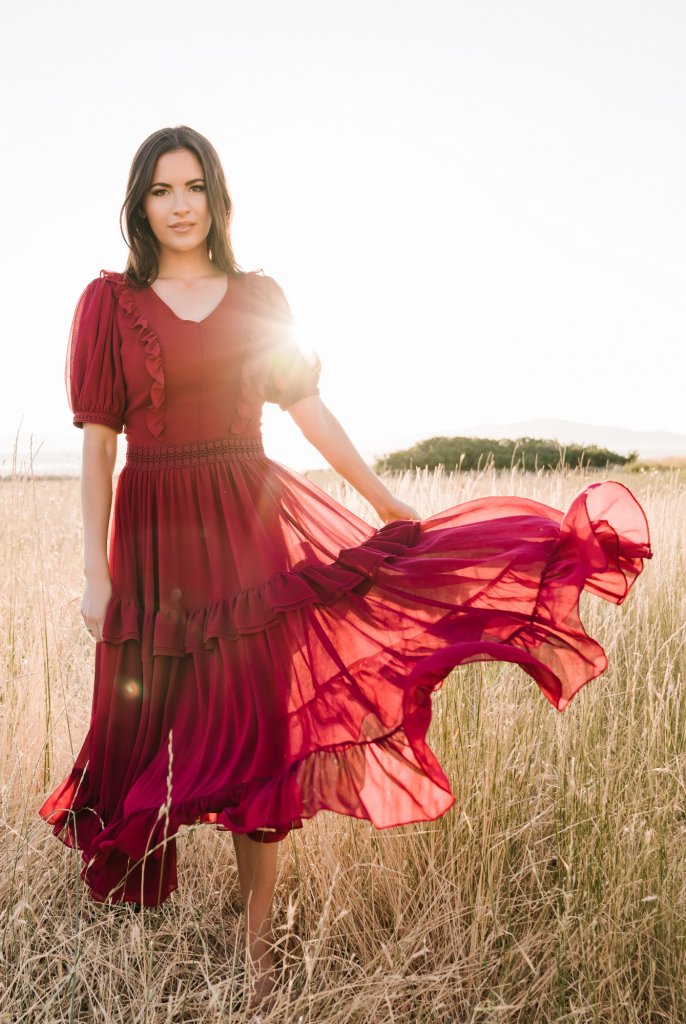 Yet once I was finally face to face with Rachel all my anxieties went away. I was immediately swarmed with love and gratitude from her and well as her entire team.
Beaming in a floral midi dress from the collection, she wrapped her arms around me. She expressed how grateful she was for my support.  Her infectious energy came across even stronger in person than it does on her Instagram feed. And her entire family's genuine support of one another as they all stood there by her side — including all of her equally gorgeous sisters —  showed how necessary a village is when you're a strong woman  on a mission to create and inspire.
This brief in-person encounter brought to life the feeling I had for years that Rachel Parcell was my friend. And I'm sure that every other person who attended that launch event left feeling the exact same way.
So what can you expect from the collection? Everything you've come to love about Rach Parcell's style; plenty of lace, pastel hues, and no shortage of signature billowy sleeves that seamlessly take you from Summer to Fall while complimenting  your arms.
"It's a dream [to design clothes for my followers]! I feel honored. There are few things that bring me greater joy than seeing a customer wearing their RP pieces.
The Fall collection is by far my favorite collection yet! Check out my top picks from the collection. Be sure to go show Rachel Parcell some support by picking up a few pieces. Comment below and tell me what items you love the most!